Let Us Help You FInd a Pre-Owned Home!
While we are knowledgeable of the process of buying and installing a new manufactured home, we also maintain exclusive listings of pre-owed homes and can help you find the right pre-owned home or repossessed home you are looking for.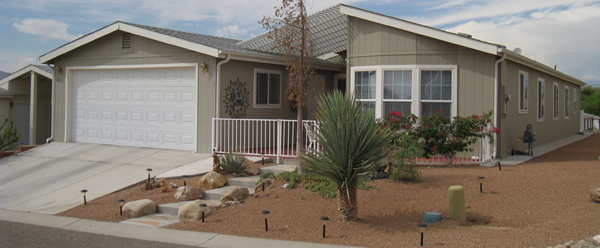 Benefits of Pre-Owned Homes
Many clients like the process of buying a pre-owned home because it is simpler and easier than buying new in many cases. You do not have to concern yourself with the installation process at all. Moreover, many pre-owned homes can be less expensive than buying new. However, location tends to determine price in many instances and there may be times when buying new, in the area you really want to live, makes more sense.
Repossessed Manufactured Homes
Due to the current economy, it is possible to find extreme values in the repossessed home marketplace. Many of these homes are listed and sold quickly. If you are interested in a repossessed home, it's best to call us right away and discuss your needs. We'll find the perfect home for you and if it's not immediately available, keep a watchful eye out for you so that when the perfect opportunity arises, we can inform you of availability.
To learn more about pre-owned homes or repossessed homes, call Heritage Properties today at (707) 738-6557 or use the contact form on this page and let us know exactly what you're looking for.
Heritage Properties
SueAnn Paul, President
1031 Jefferson Street
Napa, Ca. 94559
(707) 738-6557
SueAnn@HeritageNapa.com